End-to-end content protection with ease.
All-in-one online video platform provides and centralizes robust content safeguards from upload to playback. JW Player's built-in security offerings keep your content safer and more reliable every step of the way with support for:
Geo-blocking
URL token signing
Secure HLS encryption
Digital Rights Management
Complete platform coverage for maximum reach.
Comprehensive coverage across web, native mobile, and connected TV platforms ensures seamless and secure viewing experiences for your audience, delivered everywhere. 
DRM supports Fairplay, Widevine and Playready for premium content protection with maximum device coverage.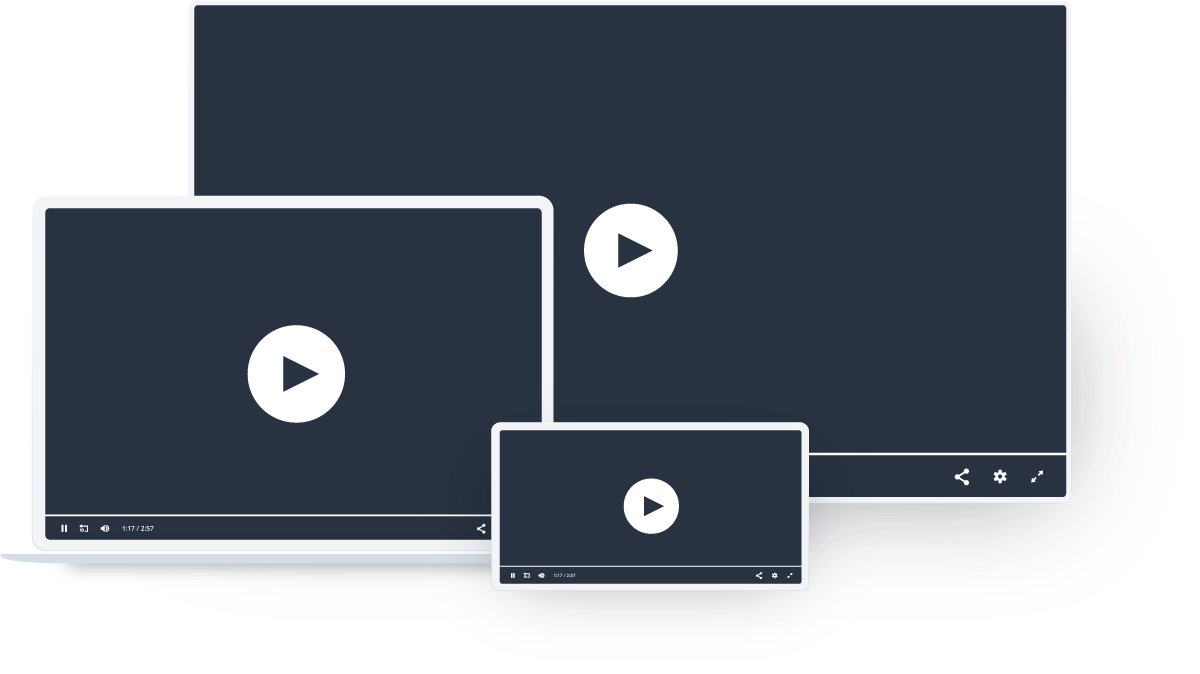 Modern security standards scalable to your audience needs.
At JW Player, content protection is customizable to your audience size and content requirements. From geo-blocking and HLS encryption to DRM, we'll work with you to make sure that your security measures are optimized for your audience and content.
DRM policies are pre-configured to industry best practices, and can be tailored as needed for audiences of all sizes.