About JW Player
We pioneered video on the web over a decade ago and continue to innovate as the world's largest network-independent platform for video delivery and intelligence. JW Player's massive global footprint of over 1 billion unique users creates a powerful data graph of consumer insights and generates billions of incremental video views. Today, JW Player provides media professionals with powerful and flexible technology to deliver video, grow their audience, and monetize with ads. Headquartered in New York, with offices in London and Eindhoven, we were proud to be named to Deloitte's Technology Fast 500™ in 2017.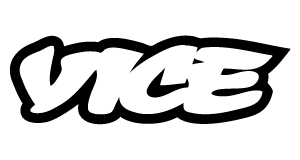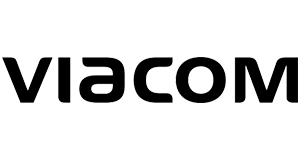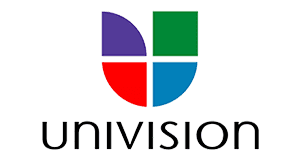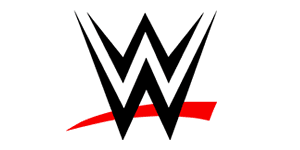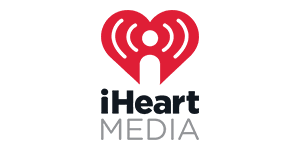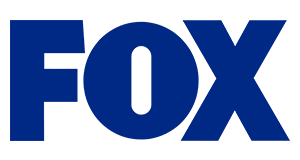 A History of Innovation
For more than ten years, JW Player has been first to market with key video innovations. Whether it's new platforms and devices, or streaming and advertising standards, the video industry is always evolving and JW Player is your partner to keep you ahead of the curve.

Our Global Reach Meet Our Leading Players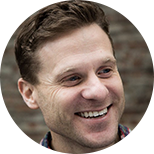 Dave Otten
Co-Founder & CEO
Dave brings JW Player nearly two decades of executive-level experience in Internet technology. As Vice President of Affiliate Distribution at AzoogleAds, he managed a network of 6,000 affiliates. In his role as vice president of Corporate Development at Nielsen/NetRatings, Dave led strategic investments and mergers and acquisitions. He also served as Vice President of Revenue Operations at About.com. He earned a Bachelor's Degree in Finance from Georgetown University and an MBA from Harvard Business School.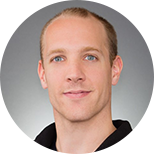 Jeroen Wijering
Co-Founder & Chief Innovation Officer
JW Player's creator, co-founder, and chief product evangelist is a recognized expert in online video and standards who drives innovation and market awareness. He is active in the IAB and W3C standards committees and frequently presents at conferences such as IBC and Streaming Media. He graduated with honors from the Design Academy Eindhoven with a degree in management and communication.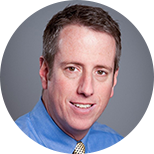 Bill Day
COO / CFO
Bill Day is an Internet pioneer with a proven track record of identifying emerging technologies to serve the needs of consumers, the media community, and investors. Prior to joining JW Player, Bill was the CEO of Tremor Video, where he grew revenue from $2 million to over $300 million and guided the company to a public offering in 2013. In 1996, Bill co-founded About.com. He served as the company's president and COO during its 1998 IPO, and then as CEO from 2001-2003. He went on to build other influential companies including MeMedia and Marchex. Earlier in his career, he held a variety of senior leadership roles at Prodigy. Bill holds a B.S. in mechanical engineering from Yale University and an M.B.A. from the Wharton School, University of Pennsylvania.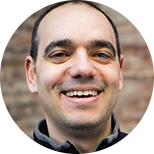 Brain Rifkin
Co-Founder & SVP, Strategic Partnerships
At JW Player Brian is focused on driving growth through strategic partnerships and leads the JW Player Demand team, working with publishers and brands to maximize advertising revenue. He has worked in the online space since 1997, and until 2007 served as president of A Simple Internet, a media services firm he founded in 2001 specializing in performance-based marketing. Previously, he was Senior Vice President of Business Development at About.com. He holds a BS in Business Administration from the University of Pittsburgh.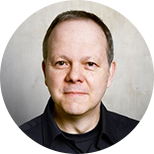 Pablo Calamera
Chief Technology Officer
Pablo is a skilled technical leader and industry pioneer, having guided technical teams at small and large companies including iconic enterprises like Vonage, iHeartRadio, and Apple. Fostering innovation while utilizing the latest technologies to fuel growth is a recurrent theme throughout his career. As CTO, Pablo applies his deep expertise in building products and services from concept to completion for leading technology companies. His background includes software communications, systems architecture, streaming, mobile, Internet clients and services.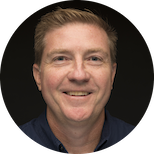 Miles Williams
Chief Marketing Officer
Miles is focused on telling the JW Player story to publishers who want to increase engagement and monetization. As CMO, Miles is responsible for global marketing including brand development, demand generation, product marketing, and communications. With over 20 years of e-Commerce and SaaS experience at startups and public companies, Miles has successfully built and scaled marketing organizations to support rapid growth and was part of the team which led Shutterstock's IPO in 2012. Miles graduated with a BA in History and Political Science from Hampden-Sydney College.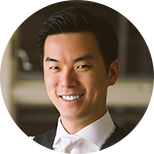 Jin Sha
Chief Strategy Officer
Jin leads strategic initiatives across business development, operations, financial analysis, and corporate development / M&A for JW Player. Prior to joining the Company, Jin worked as an Associate at Avista Capital Partners, a leading NYC-based private equity firm, where he focused on investments in the media and healthcare sectors, and as an investment banking analyst at Deutsche Bank. Jin is a graduate of the College of William and Mary and holds degrees in Finance and Economics.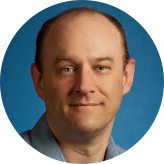 John Luther
SVP, Technology
John's mission is to ensure that we keep our customers on the leading edge of video technology through innovation, industry leadership and involvement in web standards. As vice president of Product Management at On2 Technologies, John oversaw the company's VPx video compression technologies and Flix Cloud transcoding service. After Google acquired On2 in 2010, John managed HTML5 video technologies in the Google Chrome web browser and led the WebM open video project. He is most proud of his work standardizing media APIs for the open web platform (Media Source, Encrypted Media, WebVTT) because it allows the web to be accessible to everyone.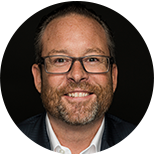 Stephan Rioux
Chief Revenue Officer
Stephan joined JW Player in 2016 as SVP Americas sales and now leads JW Player's Global Sales teams focused on building partnerships with publishers, broadcasters, and agencies to streamline and monetize their video workflows. Prior to joining JW Player, Stephan was vice president of Sales for Media, Publishing and Agencies, Financial Services and Retail verticals at Adobe and instrumental in transitioning the company to a SaaS based revenue model. Stephan began his tech career as a developer with JetForm, a Canadian technology company which IPO'd in 2001 and was subsequently acquired by Adobe in 2002. Stephan is a honors graduate in Finance and Management Information Systems from Laval University, Quebec City.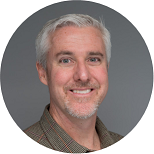 Matt Elson
SVP, Alliances & Channels
Matt has spent the majority of his 25-year career developing and monetizing new routes to market for both VC-backed and public software companies. Matt was a part of two very successful Silicon Valley IPOs: first at BEA Systems, where he started the company's financial services industry vertical; and second at Cloudera, where he ran global alliances and started the company's OEM and cloud sales functions. At JW Player, he is responsible for worldwide alliances, channels, and strategic partnerships, focusing on creating new routes to market with the company's extensive data assets. Prior to joining JW Player, Matt managed the North America SaaS business for IBM's public sector and healthcare industries. Matt also worked at Oracle as VP of North America Indirect Sales and at Borland Software Corporation as VP of Worldwide Application Server Sales. Matt graduated from UCLA with a BA in English Literature.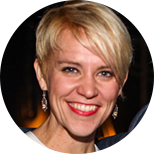 Jillian Moulton
VP, People & Talent
Jillian is the Vice President of People and Talent responsible for attracting, retaining and enriching the talent and culture at JW Player. She has over a decade of experience rapidly growing and evolving the Talent Acquisition, Performance and People Operations at both startup and emerging technology companies. She is passionate about spurring growth and evolving talent in creative, proactive and scalable ways. Prior to JW Player, Jillian led HR and Operations at the digital news company, Mashable, and managed administration and HR for the financial tech firm, Correlix. She holds an MFA from Naropa University and a BA in Advertising from the University of Oregon.