Build A Custom Mobile Experience
Create the best video experience across mobile with our iOS and Android SDKs. Features include industry leading ad integrations to monetize your apps and Recommendations to keep your viewers engaged.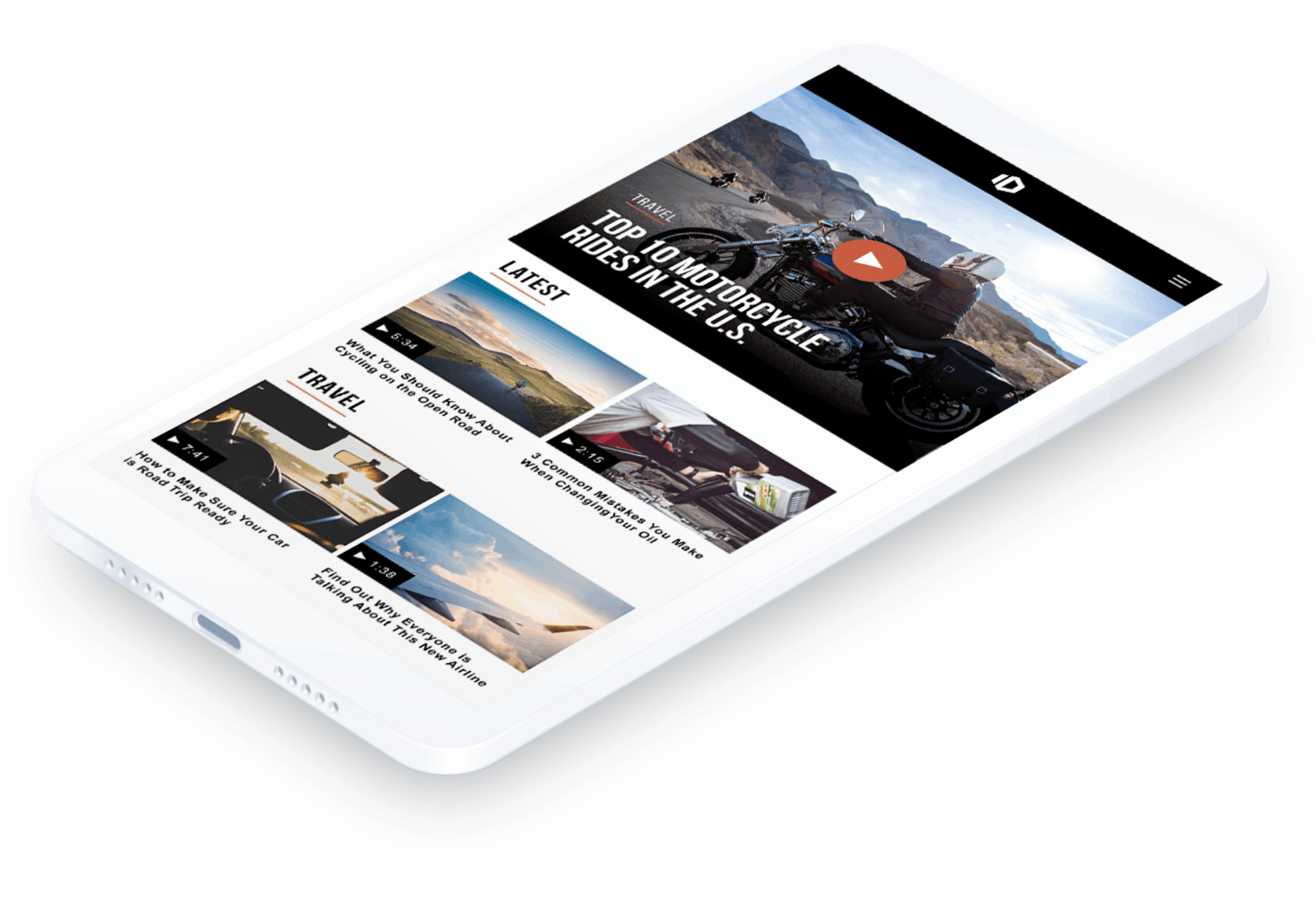 Mobile SDKs give us consistent HLS adaptive media playback in our native apps, and their skinning options let us retain full control over our branding.
Product Manager | To The New