All Features*
Full API & SDK Access
Non-Commercial License
25GB Hosting / 75GB Streaming
15,000 plays
1-month Trial
*Excludes Live Streaming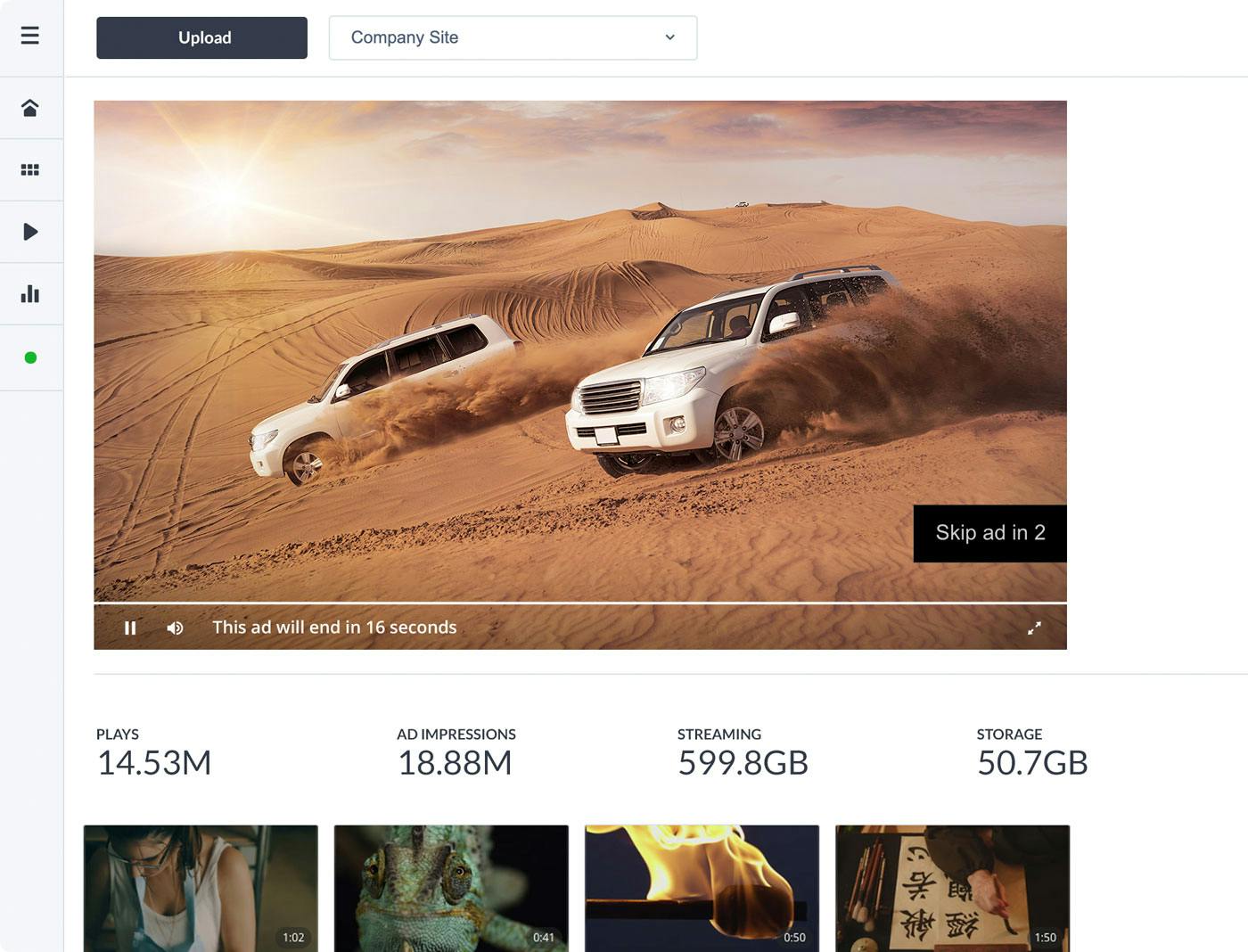 Control Your Entire Player Experience
Control the complete configuration of the player via dashboard or API. Design the look and feel, and customize the experience for your application or website.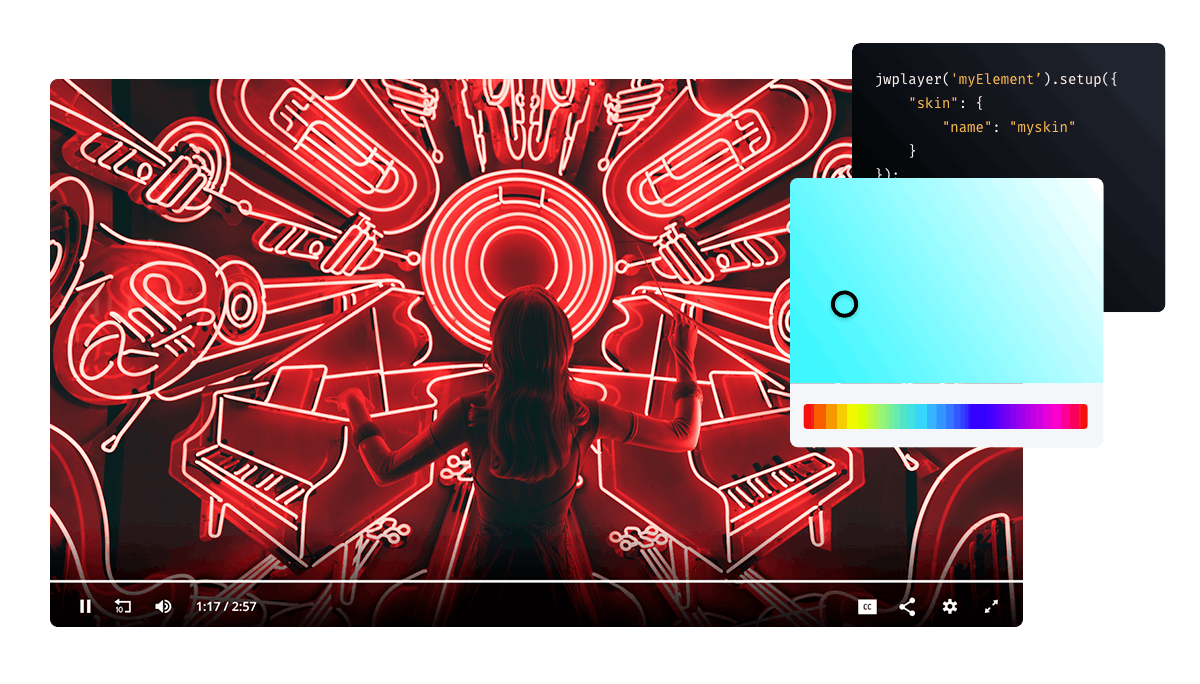 Integrate Video Management & Delivery Into Your CMS
Integrate high-speed encoding and video management directly into your CMS and existing workflow tools. Manage all video-related assets including metadata, thumbnails, source files, and caption tracks.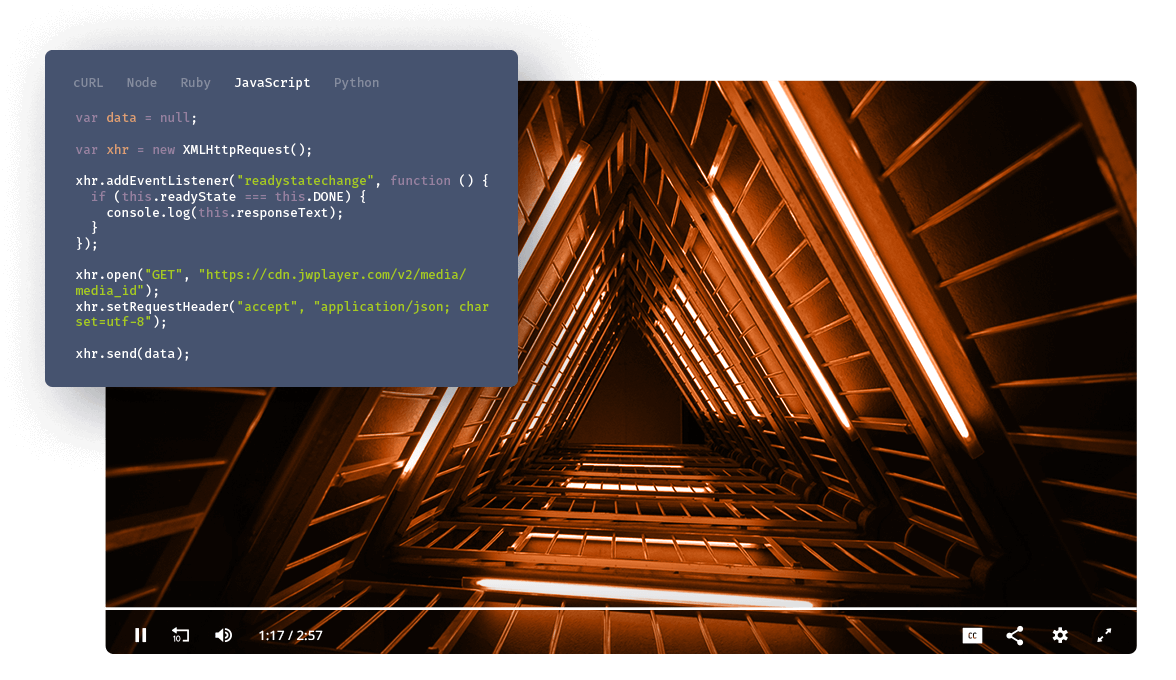 JW Player was a world-class partner enabling us to meet our commitment to deliver the first truly digital Games across Europe, with flawless delivery across every screen, device, and property.
Native SDKs for Cross-Screen Playback
Add JW Player functionality to your native Android and iOS applications to provide consistent media playback across mobile devices.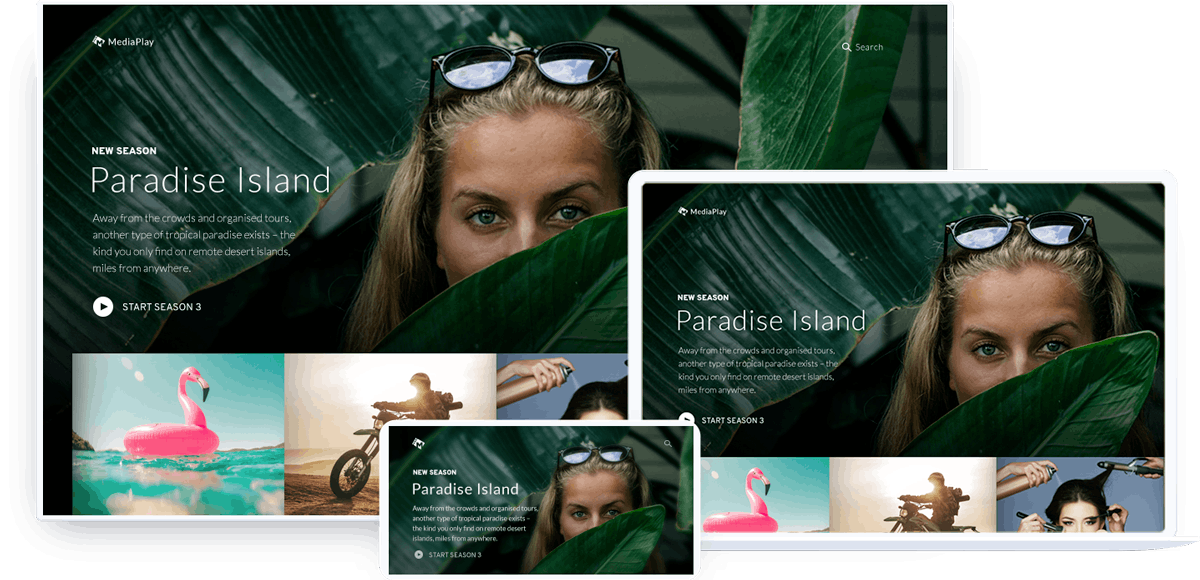 Detailed Analytics to Understand Your Audience
Monitor your video performance to make strategic decisions to optimize content views and engagement. Push analytics events via Javascript API to Google Analytics, comScore, Adobe Site Catalyst and more.